Melbourne Fl Plane Crash Attorney
---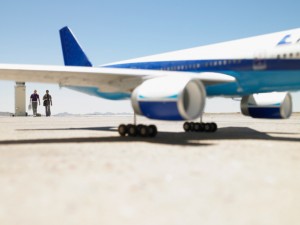 Our lawyers at Nance Cacciatore have the experience, knowledge, and resources to handle aviation accident cases. Several us are board certified in civil trial law by the Florida Bar. Our attorneys have more than 150 years of collective experience. Rooted deeply in the Brevard County community, we understand the needs and concerns of local residents.
Our law firm has been helping accident injury victims and the families of those killed since 1963. If you have been injured in an aviation accident caused by pilot error, poor maintenance, or other negligence, contact our Melbourne, Florida, law firm to learn how we can help.
Tragically, fatalities are common in aviation accidents. Our attorneys have years of experience handling wrongful death claims. We understand the humanity of such cases, and take care of the details so that the grieving family of the deceased can focus on putting the family back together again. If your loved one died in an aviation accident, our lawyers at Nance Cacciatore can help.
Our aviation cases have included plane crashes involving:
Private planes, such as those made by Cessna, Piper, and Beech
Corporate jets associated with local engineering and aerospace industries
Commercial aircraft
TYCO airport at Titusville and Melbourne International Airport
Stunt planes
Crop planes
Most cases involve some degree of pilot error, including errors arising from insufficient training and experience. Others are the result of bad weather. Still others stem from errors by air traffic controllers and mechanical problems with the equipment. Whatever the cause of the plane crash, our Melbourne, Florida plane crash attorneys can help. We have the investigators, the resources, and the experience with similar incidents that will allow us to build a strong case. With years of trial experience, we do not fear the courtroom, and prepare every case as if it were going to a jury.
If you have lost a loved one in a fatal plane crash, or if you have been seriously injured, our plane crash lawyers can help.
We serve all of Brevard County, including the communities of Cape Canaveral, Rockledge, Titusville, Cocoa, and Palm Bay.