Melbourne Florida Wrongful Death Attorney
---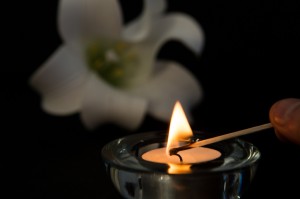 The sudden death of a loved one causes almost unbearable shock and grief. When that death is caused by the negligence of other person, survivors need somewhere to turn. At Nance Cacciatore, our attorneys have been helping grieving families since 1963.
We answer questions, advise them about their options, and file lawsuits to obtain compensation for their economic and emotional losses.
If your family has suffered the wrongful death of a loved one, contact our Melbourne, Florida wrong death attorneys. As trial lawyers, we prepare all cases as if they will be presented to a jury. In every case, we use our experience, talent, and the resources of our firm to build solid cases for our clients.
Sadly, severe accidents can also cause fatalities. Our clients have included families whose loved ones have died as a result of:
We have helped clients who have lost family members in accidents unique to Florida-including amusement park accidents, pool and retention pond drownings, and space program disasters. Whatever the cause of the wrongful death, our attorneys have achieved remarkable results for our clients. We have also succeeded in obtaining damages for people who lived for some period of time after the accident for the pain and suffering they endured before death.
Our lawyers will consult with grief and economic experts to calculate the loss to the family. We oftentimes interview family members, relatives, and neighbors to try to calculate the dollar value of the emotional loss–a difficult and nearly impossible task, but necessary and vital to the client's case. Our lawyers at Nance Cacciatore are sensitive to the emotional trauma our clients are experiencing. We work hard to help them put their lives back together and move forward after a tragic loss like a wrongful death. Contact us to learn how we can help.
We serve all of Brevard County, including Cape Canaveral, Rockledge, Palm Bay, Cocoa and Titusville.