Uninsured Motorist Underinsured Legal Help Melbourne Fl
---
Legal Help for Victims of an Uninsured Motorist Accident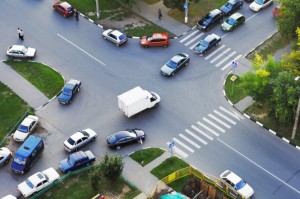 Have you been hit by an uninsured motorist? Were you hit by a car in a hit and run accident? Obtaining compensation for medical expenses and other damages can be difficult when the negligent driver is uninsured, underinsured or cannot be found.
If you have been involved in a car accident or other accident involving an uninsured or underinsured motorist, be aware that you may still have an insurance claim for recovery of benefits.
You may be able to recover compensation through your own UM/UIM insurance coverage.
The personal injury attorneys of Nance Cacciatore have a wealth of knowledge pertaining to insurance claims in Florida. We use our understanding of the laws and of complex insurance issues to help clients maximize the compensation for their injuries.
Uninsured Motorist Coverage
Florida drivers are at a considerable risk compared to drivers in other states. That is because Florida laws do not require drivers to carry bodily injury coverage (liability coverage for at-fault drivers). When you are injured in an accident involving an uninsured motorist, your only protection is your own insurance policy. If your insurance policy contains provisions for uninsured motorist coverage, you may make a claim under your own policy for medical costs, lost wages and certain other expenses.
Uninsured motorist coverage can be extremely important in cases involving a pedestrian or bicycle accident or hit and run accident where the other driver cannot be tracked down.
Underinsured Motorist Coverage
Accidents that result in serious injury, such as brain and spinal cord injuries, may require XRays, MRIs, surgical procedures, physical therapy and other medical treatment. Medical expenses can accumulate quickly and usually far exceed the policy limits for bodily injury coverage. When the at-fault driver's insurance coverage is insufficient to compensate you fully, you may be able to pursue a claim under your own insurance policy for underinsured motorist coverage.
If you or a loved one has been involved in an accident involving an uninsured or underinsured motorist, you can trust that the attorneys of Nance Cacciatore will provide you with compassionate and experienced dedication to meeting your needs. We focus on getting you the full compensation you need and deserve.
Contact our Melbourne, Florida law office for a lawyer with experience and the credentials you need.
We serve all of Brevard County, including Cape Canaveral, Rockledge, Palm Bay, Cocoa and Titusville.