Driven to Handle Substantial Claims in Melbourne
---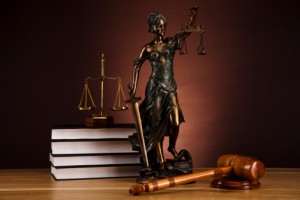 For more than 40 years, the law firm of Nance Cacciatore has practiced exclusively in personal injury and wrongful death. We are committed to representing accident victims in Brevard County with substantial personal injury claims.
The attorneys at our firm have obtained a record of credibility for pursuing cases with value. We believe in our clients and aggressively fight to help them obtain a maximum recovery. Contact our law firm today to discover the benefit of our legal approach.
Devoting the Right Resources to Your Claim
Since 1963, our approach has remained consistent. We believe every client who pays for an attorney should be able to work with one. We make this happen through our selective approach in taking on the right cases. Our firm's attorneys take on complicated and difficult personal injury cases.
We are committed to representing accident victims with extensive damages and catastrophic injuries. The attorneys at our firm develop convincing legal arguments through devoting the right resources to every claim.
Our law firm includes in-house investigators who evaluate accidents and preserve critical evidence. We also consult medical experts to determine the extent of victims' injuries. Our detailed approach helps us prove fault and the degree of our clients' damages.
Effective Negotiators and Trial Attorneys
Our law firm includes attorneys boards certified in civil trial law and medical malpractice by The Florida Bar. We are considered top performers for our skills and legal knowledge in personal injury and trial law.
We gain an edge at the negotiation table, since insurance companies know we are not afraid of the courtroom. Our tenacious approach often prompts insurance companies to offer large settlements. We know the value of cases and we will not settle for less.
Contact Us Today
Let us put our experience, knowledge and resources to work for you. Contact our law firm today to schedule a free initial consultation.