Melbourne Fl Surgical Error Attorneys
---
On Your Side When Surgery Goes Wrong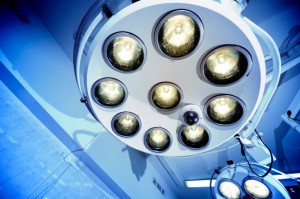 People go into surgery in hopes of saving or improving their lives. Unfortunately, just the opposite is true when a surgeon or hospital staff member makes a serious surgery mistake. Surgical errors sadly lead to life-threatening infections, need for additional surgical procedures, and sometimes even death.
At Nance Cacciatore, we have been representing Floridians in medical negligence and surgical error cases since 1963. Our partner Sammy Cacciatore is board certified in medical malpractice by the American Board of Professional Liability Attorneys. We use this experience to hold negligent surgeons and staff accountable for their negligence and work hard to recover the full and fair compensation our clients deserve. Contact our Brevard County law firm to learn how we may be able to help you.
Our Surgery Malpractice Cases
On behalf of our clients, we put our extensive history in medical malpractice to use in handling surgical error cases involving:
Operating on the wrong part of the body
Leaving a surgical sponge or tool inside the wound
Failing to monitor vital signs during the surgery
Nicking an organ or major artery during surgery
Giving a patient the wrong blood type during a transfusion
We also handle anesthesia malpractice claims, involving coma, paralysis or other injuries, and wrongful death resulting from medication errors.
At Nance Cacciatore, we bring a team of experienced lawyers and medical experts to help gather the necessary evidence and prepare a compelling argument in favor of our clients' situation. In addition, our law firm draws on our up-to-date knowledge of medical malpractice law to build a strong case that lets insurance companies and juries know we are serious about obtaining the full compensation we seek for our clients.
Contact a Brevard County Surgery Malpractice Negligence Attorney
Retaining the right lawyer to handle your surgical error case may be one of the most important decisions you make. To learn more about our experience and how we can serve you, contact our Melbourne surgical error lawyers today for a free initial consultation.
We serve all of Brevard County, including communities such as Titusville, Cape Canaveral, Rockledge, Cocoa, and Melbourne/Palm Bay.
Free initial consultation – Contingency fees – Translator on site