Melbourne Fl Social Security Disability Lawyer
---
You didn't ask to be disabled. And you shouldn't have to fight for your benefits.
Here at Nance Cacciatore we understand what you and your family are going through. We are here to help you every step of the way. Many people who are injured also need legal assistance with their SSDI claims. We have good working relationships with other attorneys and firms who handle these cases.
If you are seeking a social security disability attorney in Melbourne, Titusville or surrounding Brevard County areas, let our experienced attorneys represent you.
What is Social Security Disability Insurance?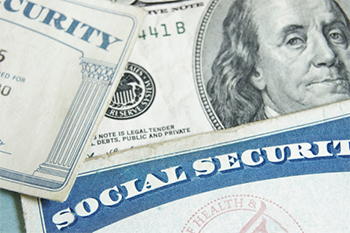 If you have one or more medical problems that prevent you from performing substantial gainful activity for at least twelve continuous months, you may be entitled to Social Security disability insurance (SSDI) benefits. Social Security pays benefits to people who cannot work because they have a medical condition that is expected to last at least one year or result in death.
Certain family members of disabled workers also can receive money from Social Security. If you have been denied Social Security Disability benefits, contact Nance Cacciatore today for your free legal consultation.
Why do you need a lawyer?
Unfortunately, obtaining Social Security Disability benefits is a tedious, time-consuming and confusing process for those that aren't familiar with the process. Hiring a Melbourne Fl social security disability attorney to handle your case can help ensure the appeals process runs smoothly and that your benefits are recovered. Obtaining legal representation can help your chances at recovering the benefits you need to help cope with your disability or illness. Your attorney will charge no fees up front and will only collect a fee if your case is won.
How do I apply for benefits?
1.      Online at SSA website — http://www.ssa.gov
2.      At the local Social Security Office located at 1715 W. NASA Blvd, Melbourne, Florida 32901
3.      Call the National Social Security hotline at 1-800-772-1213
We serve all of Brevard County, including Cape Canaveral, Rockledge, Palm Bay, Cocoa and Titusville.