Melbourne Florida Slip and Fall Injury Attorney
---
Did You Fall and Hurt Yourself?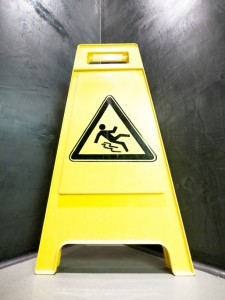 If you or a loved one has been injured from a slip-and-fall or trip-and-fall accident, seek legal help immediately. Property owners are accountable to ensure adequate safety measures are in place to prevent accidents. They can be held liable for your injuries and may be required to pay you compensation.
Since 1963, the law office of Nance Cacciatore has fought to preserve accident victims' rights. We will devote the right resources to help you obtain a full recovery. Contact our personal injury law firm today to speak with a Melbourne, Florida slip and fall injury lawyer in a free initial consultation.
Determining Fault in Slip-and-Fall Injury Cases
At Nance Cacciatore, our firm's premises liability lawyers investigate accident scenes to determine negligence liability. We gather as much evidence as possible to understand factors leading to slip-and-fall and trip-and-fall accidents at commercial and residential properties, including:
Wet/slippery walkways
Inadequate lighting
Wet floors with no warning signs
Property defects such as broken stairs or hand railing
Unpainted curbs
Improper sidewalks
Obstructed pathways
Our law firm's in-house investigators meet with witnesses and document the property's condition. The slip-and-fall injury attorneys at our firm also seek to obtain surveillance videos and maintenance records to understand if the property was kept up with proper repairs. When beneficial, we review contract agreements to determine if a third party, such as a vendor or contractor, is responsible for the slip-and-fall accident. We are committed to holding all at-fault parties accountable.
Preparing for Trial
At Nance Cacciatore, we prepare every case to be successful at trial. The personal injury attorneys at our firm incorporate as much evidence as possible to establish the extent of damages and injuries. We will document your losses so you are fully compensated.
We want insurance companies to know we will not be forced into an early settlement. The attorneys at our firm will negotiate to help you obtain the money your case is worth to cover medical bills, lost wages and property damages. If the amount is unacceptable to our clients, we will proceed to trial, when appropriate.
Contact a Brevard County Sidewalk Trip Accident Lawyer
If you have suffered a serious injury from a sidewalk trip accident or slip-and-fall accident, contact a premises liability lawyer at Nance Cacciatore. We will vigorously protect your rights if your company's careless actions or homeowner negligence led to your accident.
We serve all of Brevard County, including Cape Canaveral, Rockledge, Palm Bay, Cocoa and Titusville.