Melbourne Florida Bike Accident – Pedestrian Injury Attorneys
---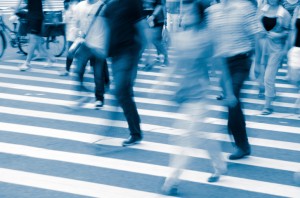 When bicycle riders, walkers, joggers or other pedestrians are on the road, they must take precautions around other cars. Drivers, however, must take even more precautions. Unlike the drivers or passengers in the vehicle, pedestrians are not protected by anything but possibly a helmet. When struck by a vehicle, severe, debilitating injuries – or even fatalities – can occur.
At Nance Cacciatore, we offer caring and supportive representation to individuals and families who are affected by a bicycle accident or pedestrian accident. Our team brings the necessary resources, compassion and dedication to meet our clients' needs during this difficult time. Contact our law firm in Melbourne, Florida, to schedule a consultation.
Accidents to Bicycle Riders, Joggers and Walkers
The extreme vulnerability of bike riders can cause serious injuries ranging from road rash or broken bones to spinal cord injuries or head injuries, such as a traumatic brain injury (TBI). In addition to fear and anxiety stemming from the sudden injury, our clients come to us with mounting medical bills, strain from lost wages, and other financial stress associated with the accident.
In cases involving a pedestrian accident or bicycle accident – when injuries and damages are so significant – it is even more important to determine the cause and liability of the accident. We use expert investigators and accident reconstructionists who have experience examining accident scenes as former police officers. We use their experience and skill to determine driver negligence, such as:
Turning in front of a bike rider without signaling
Hitting a pedestrian in a crosswalk or intersection
Failing to stop at a stop sign or red light
Swerving onto the shoulder or bike lane
Failing to see the pedestrian when driving drunk
Hit and Run Bicycle Accidents
When pedestrians or bicyclists are hit by cars or trucks, they are often faced with the burden of how they will be compensated for medical expenses or lost wages. While the driver of the vehicle is more than likely responsible for the accident, the driver's insurance coverage may not be easily determined, especially in hit and run accidents. Our knowledge and experience in cases involving pedestrian or bicycle accidents allows us to answer our clients' questions and calm their fears.
If our injured client had uninsured or underinsured motorist (UM/UIM) coverage on their own policy, there are likely resources available to recover the compensation our client needs.
If you have been injured in a bicycle accident or a loved one has died when hit by a car, contact an experienced Florida pedestrian accident lawyer.
We serve all of Brevard County, including Cape Canaveral, Rockledge, Palm Bay, Cocoa and Titusville.