Melbourne Florida Motorcycle Accident Lawyer
---
Accidents Involving Motorcycle Riders in Florida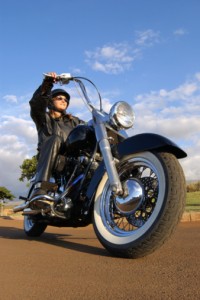 Numerous accidents occur between motorcycles and other motor vehicles on Florida highways and streets every day. While the structure of the vehicle protects drivers of cars or trucks, motorcycle riders are extremely vulnerable, even with protective gear. As a result, motorcyclists can suffer life altering injuries – such as a traumatic brain injury – while the other driver remains unharmed.
If you or a loved one has been impacted by a severe or fatal motorcycle accident, contact a Melbourne Florida motorcycle accident lawyer to learn about your options and your rights. We may be able to help you obtain compensation for your injuries, medical expenses and lost income.
Get Answers Before Signing Anything
Issues of right-of-way and other matters that might determine responsibility for the accident are increasingly complicated. It is important to determine who was liable before accepting any insurance company offer. Our Melbourne, Florida accident reconstructionists and investigators may uncover details about the accident that may prove negligence on someone else's part. For example, was the driver of the other vehicle driving recklessly by:
Turning in front of a motorcycle without signaling
Turning in front of a motorcycle without giving room to decelerate or stop
Following to closely
Changing lanes without seeing the motorcycle (causing the motorcycle to swerve off the road)
This type of reckless and inattentive driving can be life-threatening for the motorcyclist who is hit or forced into the gravel or a ditch. Head injuries, road burns and spinal cord damage are common results of an encounter between motorcycle riders and a motor vehicle. Motorcycle riders are particularly vulnerable to serious skin abrasions, as they may have to lay a bike down in an effort to avoid a crash with a car. Sadly, too many motorcycle crashes end in fatality.
Caring Guidance Following a Motorcycle Crash
At Nance Cacciatore, our attorneys have been helping the injured in Brevard County since 1963. We have more than 150 years of collective experience, lawyers certified in civil trial law by the Florida Bar, and a sincere dedication to meeting client needs. We also have the services of two former police officers trained in accident reconstruction and evidence preservation. We are trial lawyers, preparing every case to be presented to a jury. These credentials make us an excellent choice when you need representation after a motorcycle accident.
Legal Help for Accident Victims and their Families
Bike Crashes ∙ Scooter Accidents ∙ Motor Bike Wrecks
If you suffered injuries while riding a motorcycle, or if a loved one has tragically died in a fatal motorcycle accident, you may be able to claim compensation for injuries, lost income and medical expenses (or for the funeral expenses of your loved one). To learn if you have a case for personal injury or wrongful death, contact our Brevard County law firm. We have the resources, knowledge and experience to advise you.
We serve all of Brevard County, including Cape Canaveral, Rockledge, Palm Bay, Cocoa and Titusville.