Melbourne Misdiagnosis Attorneys
---
Experienced Brevard County Failure to Diagnose Cancer Attorneys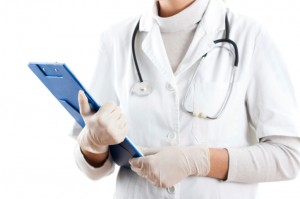 Doctors have a responsibility to provide a high standard of medical care to their patients. This includes recognizing signs of serious illnesses and making accurate diagnoses so that the proper treatment can be determined. When they do not, diseases can progress undetected past the point of being curable. Thousands of dollars may be wasted on treatments for the wrong illness.
At the Brevard County medical malpractice law firm of Nance Cacciatore, our attorneys can help if you suffer because of a misdiagnosis and delayed diagnosis. This includes the failure to diagnose cancer and other life-threatening diseases. Contact our Melbourne misdiagnosis lawyers for a free consultation to discuss your situation.
Experienced in Misdiagnosis Claims
Our law firm was founded in 1963, and has been committed to protecting clients' interests ever since. Today all of our partners are board certified in civil trial law, and S. Sammy Cacciatore is board certified in medical malpractice by the American Board of Professional Liability Attorneys. We have handled all types of cases resulting from the failure to diagnose an illness, including those involving:
Medication errors resulting from a misdiagnosis
Unnecessary surgery
Progression of an illness past the stage of recovery
Our firm draws on this extensive experience and our connections with leading medical experts to put together claims. We work hard on our clients' behalf to develop strong and convincing cases that encourage insurance companies to offer reasonable settlements. We are also skilled trial lawyers with the passion and drive to present your case in front of a jury. You can be confident in our experience and ability to fight on your behalf for full and fair compensation.
Personal Attention and Service
We believe it is important that all of our clients are treated with respect and compassion. When you retain our firm, you will meet with an experienced lawyer about your case. We will listen to you and get a firm understanding of your situation and needs so we can tailor your claim to your specific issue. Additionally, we will keep you informed of updates throughout the duration of your case. You will not be left in the dark.
Contact a Florida Medical Malpractice Lawyer
If you have suffered because a doctor misdiagnosed or failed to diagnose your illness, contact our medical malpractice attorneys to learn how we can help.
We serve all of Brevard County, including communities such as Titusville, Cape Canaveral, Rockledge, Cocoa, and Melbourne/Palm Bay.
Free initial consultation – Contingency fees – Translator on site