Melbourne Minor Impact Car Accident Injury Attorney
---
Representing Floridians Injured in Minor Impact Car Crashes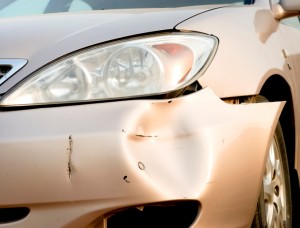 Not all car accidents have to involve rollovers, flames and destroyed vehicles to be valid personal injury claims. Minor impact collisions can be just as serious. If you suffered a minor impact car accident injury, it is time to consider your options for recovering compensation.
At Nance Cacciatore, we have been handling minor impact car accident injury claims since our founding in 1963. All of our partners are Board Certified in Civil Trial Law by the Florida Bar or are Board Certified Civil Trial Advocates by the National Board of Trial Advocacy, or hold both certifications. Experience alone tells us that what seems like a minor headache can really be a serious concussion or even bleeding in the brain. A neck injury can turn into chronic pain that prevents you from doing your job.
However, we know that insurance companies would not be willing to offer fair settlements without solid evidence. Over the years, we have built up a network of medical professionals and accident reconstructionists who can provide valuable testimony regarding your injury and its causes.
Extensive experience combined with the backing of experts and medical professionals — you can be sure we have the resources necessary to build a strong case for you. Contact our personal injury law firm today to speak with a Melbourne minor impact car accident injury lawyer.
Brevard County Soft Tissue Injury Attorneys Handling All Car Accident Cases
We believe that all car accident victims deserve to be represented by an experienced lawyer committed to protecting their rights. Each one of our clients gets personal attention from an attorney experienced in handling his or her case, even with soft-tissue injuries such as:
Whiplash
Neck strain
Back injury
Shoulder strain
Pulled muscle
Our goal, like in any other car accident case, is to hold the negligent party at fault and recover fair monetary damages. We want to do so as quickly as possible so our clients can move forward with their lives.
Were you injured in a rear-end accident? Did someone hit your car while running a red light? Were you hit from the side when another driver ran a stop sign? Minor impact collisions in town can be just as serious as highway accidents and high speeds, depending on the type of injury involved. Don't ever think that your minor impact car accident injury is too "small" an injury to seek legal help.
Contact Us Today
If you suffer from a soft tissue injury, as a result of a minor impact car accident, contact a lawyer at Nance Cacciatore. Let us put our experience, knowledge and resources to work for you.
We serve all of Brevard County, including communities such as Titusville, Cape Canaveral, Rockledge, Cocoa, and Palm Bay.