Melbourne Fl Medical Malpractice Attorney
---
An Experienced Florida Medical Malpractice Law Firm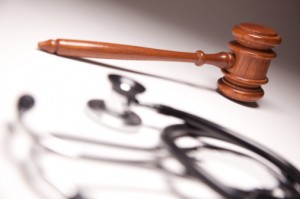 When we go to a doctor or a hospital, we expect that we will receive the best possible care at the hands of a medical professional. Unfortunately, that does not always happen. Medical malpractice may occur when the doctor does not perform up to medical standards. Thousands of Floridians seek the advice of an attorney every year because they have been seriously injured, made ill, or because a family member has died because of a preventable medical mistake.
If you would like to speak to an attorney about a possible medical malpractice claim, contact Nance Cacciatore today for a free consultation. At our Brevard County law firm, our Melbourne medical malpractice lawyers have been helping clients with medical malpractice claims since 1963.
Board Certified in Medical Malpractice
One of our founding partners, S. Sammy Cacciatore, is one of the few Florida lawyers who is board certified in medical malpractice by the American Board of Professional Liability Attorneys. We use our experience and our special expertise to represent our clients.
We have sued a wide variety of health care providers, including doctors, chiropractors, dentists, nurses and hospitals. Our law firm has drawn upon its extensive resources, including the services of nationally known medical experts, to develop winning arguments in medical malpractice cases. Many of our clients have received significant verdicts or settlements.
Our Medical Malpractice Cases
The medical field has changed dramatically since our founding in 1963. Efforts at cost cutting have meant that hospitals are staffed with fewer and less qualified nurses and other professionals. This alone has led to an increase in the number of preventable medical errors arising from hospital negligence, such as:
Anesthesia error
Lack of informed consent before a medical procedure
Failure to timely diagnose a medical condition
Improper treatment of an illness or disease
Birth injury, including cerebral palsy and brain damage
Prescription drug error
Contact our Brevard County, Florida Hospital Negligence Attorneys
Retain our law firm to represent you in your medical malpractice matter. You will be hiring experienced personal injury attorneys with the proven ability to deal with the roadblocks and hurdles that will inevitably be placed in your way.
If you have suffered severe and permanent injury, illness, or if a loved one has died because of medical malpractice, contact our personal injury and wrongful death attorneys today.
We serve all of Brevard County, including communities such as Titusville, Cape Canaveral, Rockledge, Cocoa, Palm Bay, and Melbourne.
Free initial consultation – Contingency fees – Translator on site
---

Free Consultation
---
---

Video Resources
---