Florida Transvaginal Mesh Lawsuit Attorney
---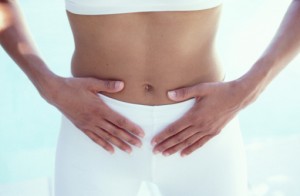 Victims of defective vaginal mesh are filing suit against the manufacturers of these products. Please call the experienced team at Nance Cacciatore today for your free legal consultation.
Have you or a loved one experienced negative effects from transvaginal mesh?
If you have suffered from complications due to vaginal mesh used during a pelvic organ prolapse repair or stress urinary incontinence procedure then you may have legal recourse. Complications with vaginal or transvaginal mesh have arisen such as painful intercourse, mesh erosion, infections, chronic pain and additional required surgeries.
If you underwent surgery that involved a mesh and you suffered from mesh complications, you may have legal recourse. Call or email us today. The experienced team at Nance Cacciatore will evaluate your claim at no cost to you.  Contact your Brevard County vaginal mesh lawsuit attorney.
Vaginal Mesh Injuries:
The most frequently reported complications from surgical mesh used to repair POP include mesh becoming exposed or protruding out of the vaginal tissue (erosion), pain, infection, bleeding, pain during sexual intercourse, organ perforation, and urinary problems. In many cases the mesh must be surgically removed. In some cases, complete removal is not possible and may result in prolonged complications or suffering. Complication from vaginal meshes may include:
Painful sexual intercourse
Urinary problems
Erosion (unintended movement through internal tissue)
Infections
Pain
Bleeding
If you or a loved one has suffered injuries and/or complications due to a transvaginal mesh implant then you may be entitled to compensation. Call the experienced team of attorneys at Nance Cacciatore today for your free legal consultation.
FDA WARNING outlines risks associated with vaginal mesh
The FDA initially alerted the public to vaginal mesh problems in 2008 when it issued an urgent public health notification regarding serious complications associated with transvaginal placement of surgical mesh in the repair of Pelvic Organ Prolapse (POP) and Stress Urinary Incontinence. On July 13, 2011, the FDA issued a comprehensive medical alert to physicians warning, that in most instances, the risk of serious injury outweighed all purported benefits associated with the use of mesh.
Latest FDA News Release
The attorneys at 
Nance Cacciatore
 are actively accepting cases involving injuries associated with vaginal mesh products. Attorneys are available to answer your questions and provide you with free consultations. Please contact your Melbourne, Florida vaginal mesh attorney today.
Nance Cacciatore, we are your Florida Vaginal Mesh Lawsuit Attorneys. Brevard County Vaginal Mesh Attorney; Melbourne, Florida Vaginal Mesh Attorney; Palm Bay Vaginal Mesh Attorney; Titusville Vaginal Mesh Attorney; Cocoa vaginal Mesh Attorney; Daytona Beach Vaginal Mesh Attorney; Vero Beach Vaginal Mesh Attorney; Orlando Vaginal Mesh Attorney.