Melbourne Construction Accident Attorneys
---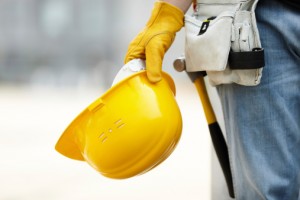 The construction industry is among the most dangerous for workers. Accidents occur every day. The dangers inherent in the job make it necessary at some sites to post signs announcing the number of days without an accident. That's how unusual it is to have a day without accidents.
The state of Florida is known for its many construction booms since the 1920's. Unfortunately, it has gained a reputation in those years as the home of shoddy construction practices–practices that lead not just to defective buildings, but to injuries among construction workers. At our Melbourne law firm, we have been helping construction workers injured on the job since 1963. We have many years of experience at trial, and prepare every case as if it will be presented to a jury.
The Melbourne Fl construction accident lawyers at Nance Cacciatore use our many years of experience to help victims obtain compensation for medical bills, lost income, and pain and suffering. When the injuries are the result of the negligence and misconduct of another, we will file a personal injury claim on your behalf. Our law firm has the resources and investigators to determine responsibility and liability for your construction site accident. Contact a Florida attorney at Nance Cacciatore to learn if you have a case after an accident.
We have handled accidents involving serious injury and death, including those related to:
Roof and building collapses
Elevator shaft injuries
Occupational illnesses
Crane, ladder, and scaffolding accidents
Falls
Fires and explosions
We have been successful obtaining compensation for many clients injured on construction sites. We have filed many wrongful death actions on behalf of grieving families after the wrongful death of a loved one on a building site. We are sensitive to the trauma the survivors are facing, and handle all the details so they can focus on putting their family back together and moving forward.
If you have been injured in a construction accident or have had a loved one killed, contact our Melbourne, Florida law firm, Nance Cacciatore. Our construction accident lawyers have the knowledge, resources, and experience to advise and help you.
We serve all of Brevard County and beyond, including communities such as Cape Canaveral, Rockledge, Cocoa, Palm Bay, and Titusville.