Melbourne Florida Car Accident Attorney
---
Experienced Car Crash Accident Lawyers Serving Brevard County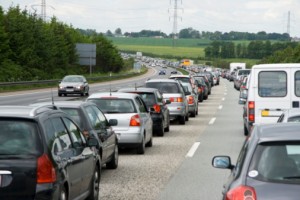 Since 1963, the law firm of Nance Cacciatore has represented injured car accident victims and families who have lost their loved ones in a fatal car crash. We have the experience, resources and skills that can make the difference between winning and losing a car accident case.
At Nance Cacciatore, all of our partners are Board Certified in Civil Trial Law by the Florida Bar or are Board Certified Civil Trial Advocates by the National Board of Trial Advocacy, or hold both certifications. Our firm also includes an in-house investigator who is a former police officer with strong connections to local law enforcement agencies. We know how to investigate a car accident claim. We know how develop a convincing legal argument. We know how to protect your rights and recover the compensation you deserve.
Contact our personal injury law firm today to schedule a free consultation with a Melbourne or Titusville car accident lawyer. We handle all types of car accident cases, including:
Striving for Fair Results for Florida Car Accident Victims
Our clients include auto accident victims with everything from soft tissue damage to severe injuries such as spinal cord injuries, amputations and brain injuries. People with catastrophic injuries such as these need compensation as soon as possible, so they can deal with their extraordinary medical expenses, lost income and rehabilitation concerns. We are also known for our compassionate, yet tough, representation in wrongful death cases resulting from fatal car accidents.
How We Can Help
We believe car accident victims have two responsibilities. They need to recover as quickly as possible from their injuries and keep their lawyers informed about their health status. At Nance Cacciatore, we take care of everything else, such as:
Analyzing the accident and preserving evidence
Conducting criminal and other background checks on the other driver
Reviewing the recall and maintenance history of the other vehicle, if necessary
Notifying the insurance companies of the pending claim
Monitoring our clients to determine how they are doing medically
Our goal in all of this is to get car accident victims the compensation they need as quickly as possible, without jeopardizing the value of their case. We do this by preparing every case as if it will be tried, putting the insurance company on notice that we are willing to take our chances with a jury. We have a reputation for getting results quickly because of our aggressive approach. We don't let files sit on a shelf and wait for a fair settlement that may never come. W actively and aggressively represent our clients.
Contact a Brevard County Florida Car Crash Attorney
If you have suffered an injury as a result of a car accident, contact a personal injury lawyer at Nance Cacciatore. Let us put our experience, knowledge and resources to work for you.
At Nance Cacciatore, we are your Melbourne, Florida car accident attorney; Brevard County car accident attorney; Palm Bay car accident attorney; Titusville car accident attorney; Cocoa car accident attorney; Daytona Beach car accident attorney; Vero Beach car accident attorney.