Brain Injury Injury Attorney Melbourne Fl
---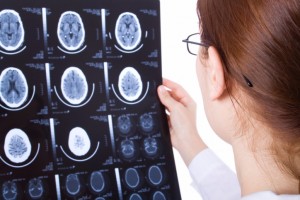 A brain injury is a life altering injury that affects not only the injured individual, but also the entire family. While, to family members, their loved one may still appear the same, their mind and personality may not be. Things that seemed so simple and uncomplicated before – such as holding a conversation – may become a significant challenge.
At the Melbourne, Florida, law firm of Nance Cacciatore, we understand how difficult it can be to cope with such a traumatic injury. Since 1963 our firm has been helping injured clients and their families overcome the physical, emotional and financial challenges associated with a brain injury. If you or a loved one has been injured in an accident, please do not hesitate to contact our knowledgeable personal injury attorneys for guidance.
Coping with a Brain Injury
People who have suffered a traumatic brain injury (TBI) may require months or even years of medical treatment or therapy following the accident. In addition, it is frequently necessary to establish some form of long-term care in the home. The attention and care that is necessary for individuals who have suffered severe brain damage can be expensive.
It is usually necessary for the family to explore options for financial recovery so that the injury does not create financial burdens for the family as well. In cases where the brain injury was the direct result of some form of misconduct or negligence – such as in a car accident, motorcycle accident or an accident caused by medical malpractice – compensation may be recovered through a personal injury lawsuit. In a successful claim, compensation may be obtained for medical expenses, lost wages, pain and suffering, and the continuing long-term care and medical treatment.
Our team of lawyers, accident investigators and medical experts work together to gather the necessary evidence and prepare a compelling case to present to a jury or insurance company. We handle brain injury cases deriving from all types of accidents, from a car accident to a construction site accident.
If you or a loved one has been involved in an accident that resulted in a brain injury, please contact an experienced Florida injury lawyer to discuss your situation.
Nance Cacciatore, we are your Florida Brain Injury Attorneys. Brevard County Brain Injury Attorney; Melbourne, Florida Brain Injury Attorney; Palm Bay Brain Injury Attorney; Titusville Brain Injury Attorney; Cocoa Brain Injury Attorney; Daytona Beach Brain Injury Attorney; Vero Beach Brain Injury Attorney.