Melbourne Fl Boating Accident Attorney
---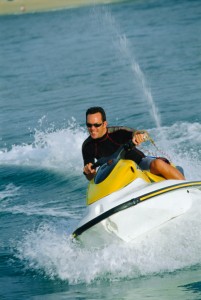 Florida is a great place for recreational activities. There are lakes, state and national parks, rivers, beaches, and islands where tourists and local residents alike have fun outdoors. When people are swimming, water skiing, riding an ATV, or airboating, they seldom expect to have an accident. When an accident does occur, the victim needs legal advice to learn about his or her rights and options.
At the Brevard County law firm of Nance Cacciatore, our attorneys help the victims of accidents caused by negligence. In the years since our founding in 1963, we have handled many cases involving watercraft accidents, all-terrain-vehicle accidents, and drowning accidents. In addition to their years of experience, most of our lawyers are certified by the Florida Bar as specialists in civil trial law.
Our firm has the financial and staff resources to handle a complex recreational accident case. If you have been injured or a family member killed, contact our Melbourne law firm. Learn how we may be able to help you obtain payment for your medical bills, lost wages, and pain and suffering after a recreational accident.
We have successfully obtained compensation for people injured in accidents such as:
Swimming pool accidents
Drowning at the beach
Boating accidents involving speedboats, sailboats, and airboats
ATV accidents
Wave Runner accidents
Jet Ski accidents
Scuba diving accidents
Charter boat accidents
Waterskiing accidents
Tubing accidents
Some of these cases resulted from defects in the design, manufacture, or marketing of the equipment. Others were caused by operator error and were often influenced by alcohol consumption. We use our in-house investigators and nationally known experts to identify the responsible parties after an accident. In cases of serious and catastrophic injury, we work with life care planners to develop a blueprint for the care the victim will require throughout his or her lifetime. When a recreational accident leads to a fatality, our attorneys file a wrongful death action to obtain the compensation a family needs to rebuild their lives. In all instances, we prepare every case with the assumption that it will proceed to trial.
If you have been injured or a family member killed in a boating accident or other recreational incident, contact the Florida lawyers at Nance Cacciatore.
We serve Brevard County and the St. John's River area, including communities such as Titusville, Palm Bay, Cocoa, Rockledge, and Cape Canaveral.