Melbourne Florida Birth Injury Attorney
---
Fighting on Behalf of Florida Birth Injury Victims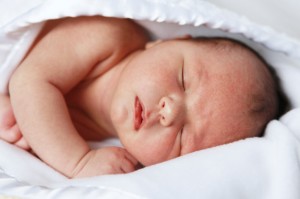 Birth injuries are one of the most devastating types of medical malpractice cases we handle at Nance Cacciatore. What should have been a normal, healthy baby now faces potentially lifetime complications because of an error made during the delivery process. Sadly, thousands of babies every year suffer this fate.
At the Brevard County law firm of Nance Cacciatore, our attorneys help families who are coping with a birth injury. In the years since our founding in 1963, we have handled many birth injury cases involving:
Erb's palsy
Cerebral palsy
Hypoxia
Asphyxiation causing brain damage
Folic acid disorders
Shoulder dystocia
Broken bones
In addition to our combined legal experience, our partner S. Sammy Cacciatore is board certified in medical malpractice by the American Board of Professional Liability Attorneys. We use our experience and our special expertise to build strong and compelling cases for our clients who seek full and fair damages for their suffering.
Contact our Melbourne birth injury lawyers today to put this experience to work for you. There are no attorney fees unless we win your case.
In-House Investigators and National Experts
Birth injury cases take a lot of preparation and evidence gathering to be successful. As your lawyers, we need to prove beyond any shadow of doubt that the person or entity we are suing is liable for the injury — either because of something done that hurt the baby, or for negligence that led to the birth injury.
We use our in-house investigator and nationally known experts to help build and prepare your case. Our team works hard to put together a compelling case that shows insurance companies we have a serious claim and that we are prepared to fight for maximum compensation, including going to trial if necessary.
Contact Our Brevard County Cerebral and Erbs Palsy Attorneys
If your child suffered a birth injury of medical malpractice, contact our personal injury attorneys today.
We serve all of Brevard County, including communities such as Titusville, Cape Canaveral, Rockledge, Cocoa, and Melbourne/Palm Bay.
Free initial consultation – Contingency fees – Translator on site