Melbourne Fl Back/Neck Surgery Lawyer
---
Artificial Disc Surgery May Improve Your Low Back Pain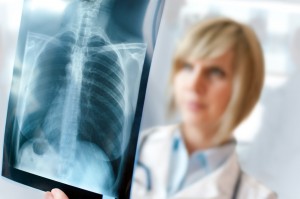 A rear end collision, slip and fall or other accident can cause serious damage to the back or neck. Patients may use a back brace, pain medication or other treatment to reduce inflammation and treat the pain. However, many times, patients are told that there is no cure to their constant back or neck pain and that it is just something that they will have to learn to cope with.
At the law firm of Nance Cacciatore, we have helped injured Florida clients since 1963. We have represented those who have suffered spinal cord damage, amputations, brain injuries and other permanent injuries. While we understand that some injuries are largely incurable, low back pain deriving from a damaged disc should be a thing of the past.
In our work with leading medical experts in personal injury lawsuits, we have come to know and appreciate many of the new procedures available to treat our clients' injuries. Specifically, new procedures in back surgery have enabled many clients to move on with their life after a car accident or other serious accident.
CHARITÉ® Artificial Disc Replacement Surgery
People who have suffered damage to a disc in their low back may be a candidate for replacement disc surgery. Before this procedure became widely used, patients were left with the decision of dealing with the excruciating pain or enduring a spinal fusion, which diminished mobility for the patient.
New procedures enable patients to have the best of both worlds. With a successful CHARITÉ® Artificial Disc replacement, patients may overcome their low back pain without sacrificing their mobility.
Disc replacement surgery is not an appropriate option for all patients. It is important to consult with your doctor to learn more and discuss your options.
How We Can Help
The Melbourne, Florida law firm of Nance Cacciatore has worked with many leading medical providers in the area. We are capable of offering referrals to quality providers through which you can obtain answers to your questions and discuss your care.
Contact our personal injury law firm to schedule a consultation with a skilled lawyer.
We serve all of Brevard County, including Cape Canaveral, Rockledge, Palm Bay, Cocoa and Titusville.