Admiralty/Maritime Law Personal Injury Lawyer
---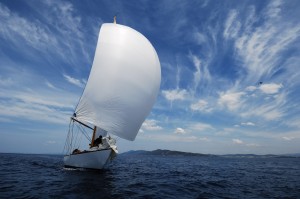 The law firm of Nance Cacciatore is an experienced personal injury law office that provides legal counsel to clients who have been injured in accidents off the Florida coast. Our attorneys help clients recover compensation for their injuries or loss of a family member. Contact a skilled admiralty and maritime lawyer for more information or to discuss your case.
Offshore accidents are governed by an entirely separate body of laws than many other accidents. The attorneys of Nance Cacciatore have comprehensive knowledge and understanding of admiralty and maritime laws and how these laws may apply to our clients' claims.
Jones Act: Recovering Compensation for Injured Workers
Workers who are injured in an offshore oil rig accident or offshore boat accident are not entitled to workers' compensation benefits. Rather, because they work at sea, they are entitled to compensation under the Jones Act. Recognizing the risk that longshoremen face at work and the severity of injuries that may result from on-the-job accidents, the benefits available under the Jones Act exceed those that would be available under the workers' compensation system.
We work with leading investigators to recover details about the accident so that we can prove the negligence or unseaworthiness necessary to recover benefits under the Jones Act.
Recovery for the Family of an Offshore Accident Victim
The family of a seaman or longshoreman faces the uncertainty each day of whether their family member will return home safely. Our attorneys and staff offer sincere compassion to families who are coping with the death of a loved one. We recognize how devastating it can be to learn a spouse or father has died in an offshore oil rig accident or other offshore accident. We offer legal guidance to these families so that they can recover the financial support that is often necessary during this difficult time. The Jones Act provides death benefits to the families of workers who die at sea.
If you have questions about a Jones Act claim, or if you would like to talk with an experienced maritime and admiralty attorney about an accident, contact our law office in Melbourne, Florida.
Serving all of Brevard County, including Cape Canaveral, Rockledge, Palm Bay, Cocoa and Titusville.