Actos
---
Actos Bladder Cancer Lawsuits
Users of ACTOS may face an increased risk of bladder cancer. Victims of this product's side effects are filing suit against the manufacturer. The attorneys at Nance Cacciatore are pursuing claims for former users of the diabetes drug that have been diagnosed with bladder cancer. Please call the experienced team at Nance Cacciatore today for your free legal consultation.
What is Actos?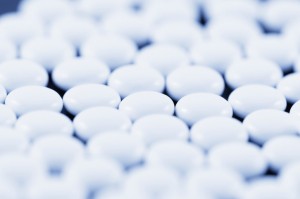 Actos, along with Actoplus Met, Actoplus Met XR, & Duetact, are prescription medications that contain the active substance pioglitazone. They are diabetes medications produced by Takeda Pharmaceuticals for the treatment of type-2 diabetes. This drug is part of the same class of medications as Avandia, which has been linked to an increased risk of heart problems.
Who is at risk?
In 2010, the FDA released a Safety Communication stating an increased risk of bladder cancer was observed among patients with longest exposure to Actos, as well as in those exposed to the highest cumulative dose. On August 5, 2011, the FDA approved changing the label to state that pioglitazone should not be prescribed to patients with bladder cancer and that the drug should be used with caution for those with a history of bladder cancer.
What are the risks?
ACTOS users face an increased risk of developing bladder cancer. Based on the research that shows a link between taking Actos and developing bladder cancer, the manufacturer halted Actos sales in June 2011. Signs and symptoms may include: blood in urine, painful urination, frequent urination and/or feeling of need to urinate with no results.
As a result of the manufacturer's failure to adequately warn consumers about the risks associated with Actos, compensation may be available for those individuals diagnosed with a cancerous bladder tumor. To have a potential bladder cancer lawsuit reviewed by an experienced attorney, contact Nance Cacciatore today for your free case evaluation. Remember, there are no fees or expenses unless you receive a recovery.